Introduction
Edit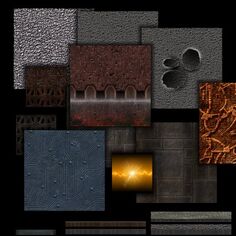 The texture replacement project is meant to replace all Quake 3 textures with gplv2 licenced textures. The current status is 5,7 percent of all textures are replaced (Feb. 2011). At the moment i am working on this on my own (**HD), so they will be probably released some day in 2015.
To pull out this release date, this section is meant to document all work done so far, to encourage people help me finishing this project. A complete, high quality texture replacement set should be useful for others games using gplv2 for their content as well, such as OpenArena or q3rally, so maybe joining the forces of each project is a good idea.
Information for contributors
Edit
As AfterShock uses the gplv2 licence for its assets, there are some things contributors have to have in mind. Gplv2 is a quite uncommon licence for artwork (and it is not meant for artwork) and there are not much photo ressources around the internet avaible. A good starting point is gpl.imageafter. Public domain and CC0 licenced image sources are okay as well. Some other aspects:
However, if you don't want to replace old textures but yet want to include your work into AfterShock, you can work on new texture sets, which can be used for new maps:
External links
Edit
Ad blocker interference detected!
Wikia is a free-to-use site that makes money from advertising. We have a modified experience for viewers using ad blockers

Wikia is not accessible if you've made further modifications. Remove the custom ad blocker rule(s) and the page will load as expected.